Why Fraternities are Toxic
Joining greek life in college usually sounds very intriguing to young college students. Who doesn't like a good party every once in a while? You get to live with a group of other young students who might share the same interests as you. What could go wrong? 
Well, there is a lot more to fraternities than harmless college fun. Drug and Alcohol abuse, sexual assault and violence are all huge overlooked factors of frat houses. 
Greek life was originally meant to promote 'brotherhood' and 'sisterhood', hence the Greek roots 'frater' and 'soror'. However, more currently, they have only been known to promote harmful and toxic behaviors. According to the Guardian, members of fraternities are likely to commit acts of sexual assault than any other college students. 
 Fraternities and Sororities have become under fire for allowing bullying, racism, and terrible behavior into their Greek organizations. Members of these houses use "brotherhood" and "sisterhood" as an excuse to dismiss these horrid actions. Many also use the same excuse to participate in binge/under aged drinking, vandalism, and other acts of violence. While to some members, Greek life is a way to promote leadership, hard work, and life skills, to most it's much different. 
More recently, there have been protests at the University of Nebraska-Lincoln after it was revealed how many sexual assault crimes have taken place on campus from the Phi Gamma Delta house, nicknamed Fiji. Just in the 2021-2022 school year alone, there have already been multiple sexual assault cases, after a 17 year old girl was left on a yard after being assaulted. However, in early October the Phi Gamma Delta house in Lincoln was permanently suspended until 2026, according to KMTV Omaha.
Ultimately, there are plenty of other ways for students to experience positive skills in college. Many schools offer ambassador programs for students to practice leadership. Joining activities such as fraternities, where detrimental behavior is heavily promoted, is really not the greatest path for college students to go down.
About the Contributor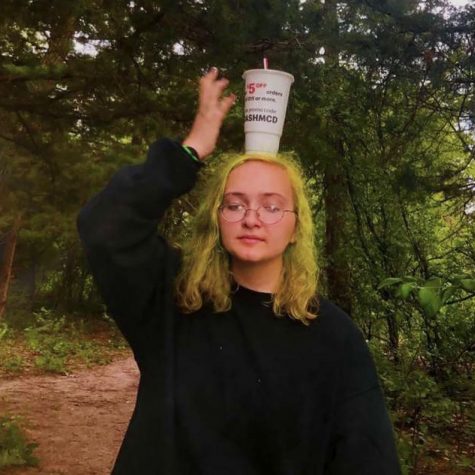 Megan Rayl, Webmaster
Megan Rayl is a senior and is the Webmaster for Tigers Eye News. She has been apart of the newspaper staff since her junior year. She loves writing and...