Is Taylor Swift's "Midnights" Her Best Album?
Much controversy and opinions formed due to Taylor Swift's most recent album release, "Midnights." There is a mixture of enjoyment and dislike when it comes to fans' opinions. 
The two months of anticipation I felt while I was waiting for the night of the album release was filled with wonders about what each song would be titled, sound like, and most importantly, the deep lyrical meanings that Swift is known for weaving into her songs. 
Swift advertised the album as "thirteen sleepless nights that kept me up throughout my life." I assumed the album would have a sad tune and deep lyrics, just like her album "Folklore."  
The hour before the album was released felt like the longest hour of my life. 
When it was finally released, I played the first song "Lavender Haze" and went absolutely crazy because I was so excited to hear Swift's new music.
One song on the album called "Anti-Hero" holds Swift's biggest insecurities. However, I felt as if the beat and rhythm of the song contradict the meaning of the lyrics. 
The song is very upbeat while the lyrics sound like they should be put together with a softer and slower song. This causes me to focus more on the beat, which creates a happier and upbeat feeling, rather than feeling sad like the true meaning behind the song. The song itself is not bad, it just confuses me when I hear lyrics that are supposed to make you cry mixed with a tune for you to dance to. Although, it is very catchy and I continue to sing it in my head almost every day. 
As I continue to listen to the rest of the songs, I checked Swift's social media pages constantly to check for updates and fan reviews.
I was very happy with the new release, it is nothing like Swift has ever done before. I could already tell this album was going to reach the top on multiple charts. 
The next day I noticed that Swift released seven more songs on an album called "Midnights (3am Edition)." I instantly clicked to listen. 
I absolutely loved these songs. I talked to my friends about it, and we shared thoughts on the album. After listening to the album together, I slowly started to notice how each song had its own aspects that made them all unique. 
I have now been playing the album on repeat. My favorite songs are "You're on Your Own, Kid", "Lavender Haze", "Maroon", "Paris", "Would've Could've Should've" and "Karma." 
I think this is one of the best albums she has ever written. I listen to these new songs every day. However, there are a couple of songs I dislike. "Dear Reader" and "Glitch" are my least favorite, and it seems like this is a common opinion among Swift's fans. It's not that the songs are bad, I feel as if they just do not resonate with me. 
No matter your opinions on the album, we can agree that it has become one of the most influential albums this year. 
Swift has broken over twelve records in less than a month. She has become the first ever woman to have all songs from the same album placed on Billboard's Top 10 at the same time. This further shows her influence and impact on the music industry. 
I'm looking forward to seeing Swift's new and upcoming music and watching her grow as an artist.   
About the Contributor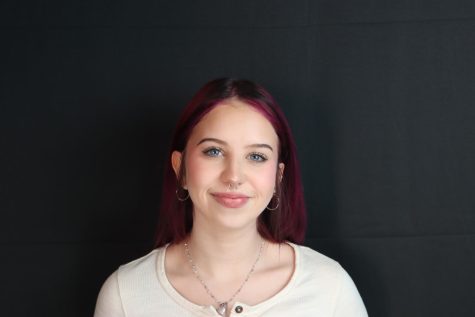 Annabelle Bignell, Community & Social Media Manager
Annabelle Bignell is a sophomore at Fremont High School. This is her first year on the Tiger's Eye staff. She is one of the officers for the Multicultural...