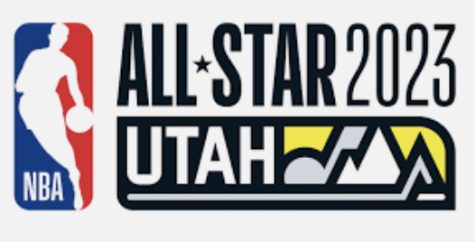 Midway through the NBA season, the all-star rosters are announced. These players are the best of the best, but fans and members of the teams have shifting opinions. Should some of these players be here? Who missed out on the all-star game? From the recently traded, Kevin Durant, to the new all-time scoring leader, Lebron James. 
When asked about who missed out on the game, this is what FHS students had to say.
"Jordan Poole. It's hard for him to shine because he lives in the splash brother's shadow, and needs more recognition," senior Jacob Fowler said.
Golden State Warriors shooting guard, Jordan Poole, shined in a crowded system. With players such as two-time MVP, Stephen Curry, and defensive mastermind, Draymond Green. Poole is currently averaging 20.9 points per game, 2.8 rebounds, 4.5 assists and 43.9 % shooting at the free throw. Poole has always been in a tough situation since being drafted in 2019 by Golden State. Being renowned as one of the best sixth men in the league, Poole has more points than multiple 2022- 2023 all-stars such as Jrue Holiday, Tyrese Haliburton and Jaren Jackson Jr. This is despite playing fewer minutes as a sixth man opposed to these starters. 
There is usually controversy with these types of games on who deserves and doesn't deserve to be playing in the game. This includes players such as Jrue Holiday, who hasn't made an all-star game in nearly ten years, and Jaren Jackson Jr.
"Jrue Holiday because James Harden is still putting up 20 points and 10 assists and Jaren Jackson Jr. because there's a lot more options in the west," senior Brock Graff said.
Milwaukee Bucks point guard, Jrue Holiday, has the longest gap between all-star game appearances, with ten seasons. Holiday, with 19.1 points per game, is averaging fewer points per game than NBA elites James Harden, Jimmy Butler and Jordan Poole, all of who have not been put on the all-star roster. Holiday has been an integral part to the Bucks team and may stir up more controversy. Holiday's teammate, Giannis Antetokounmpo, is known for picking teammates first in the all-star draft. 
Memphis Grizzlies power forward, Jaren Jackson Jr., is making his first all-star appearance in his young career. He is averaging 16.7 points per game, 6.6 rebounds, 0.9 assists and shooting with 50.5% on free throws. Now, it is nice to see rising stars reach an all-star game. Players that are established veterans like James Harden miss out on more career accolades. Jackson Jr. has found a niche to shine in a system that has potential MVP candidate Ja Morant. 
With the all-star game narrowly approaching, the draft is inevitable. These stars will take the center stage in this high-scoring match. With there constantly being MVP caliber talent on the court, who will win? Team Antetokounmpo or Team James?