The FHS theater department is putting on a production of Bram Stoker's "Dracula", edited for the stage. Theater is a complex process that has a lot of moving parts, starting with choosing a show to perform. 
 "'Dracula' is my favorite book of all time; I love the story. Last year we had a really good show, but we were beat by much flashier shows [in competition], so we picked this show so we could do cool tech things like lights and sound effects," Caitie Hays, the head theater director, said. 
But choosing the show is only the beginning, next comes auditions and casting. 
"In the audition process, we [Hays and Eric Kimberly] gave many monologues and scenes to try out and we told them we wanted to see bold choices. With a show like this it all has to be over the top, so we needed actors that wouldn't be afraid to do that," Hays said. 
Hays found those brave and bold actors she was looking for in junior Matthew Canales and senior Ava Woods. 
"I love getting to be an actor in such a good environment, especially playing a big role like Dracula. Playing Dracula is the biggest role I've been in, and I'm grateful for being able to do anything like this," Canales said. 
Canales excels at the unexpected. He tries to expand on his character's fear factor every time he performs. 
"Me, Hays and Hannah Hughes, the stage manager, have worked on my ability to strike fear into the audience, and my favorite part is how we switch something up every day, something new is added to Dracula's character to make it something you would never expect," Canales said.
When playing Dracula, the most important part of his performance is his ability to strike fear and terror into the audience. The lighting and sound effects also help him get into character.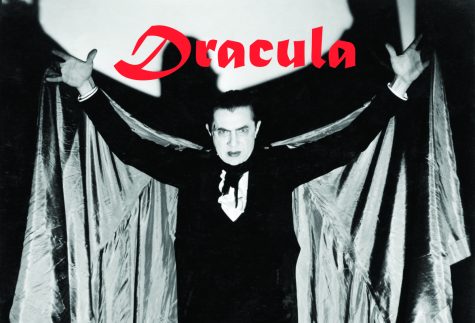 "Once the red lights hit me I have a huge change in character and I stop feeling like Matt and start feeling like Dracula. The soul and the image of Dracula needs to be there all the way," Canales said. "I want the audience to feel afraid and aware of their surroundings even after the show is over. I really want to strike fear in their hearts."
Woods plays Lucy Westenra in the FHS production. Lucy is the first victim of Dracula that appears in the show. 
"Lucy is a special character because of her character changes. She goes from being happy to sick then evil when she gets turned into a vampire. My favorite part is my vampire costume; I change into the bloody nightgown after I've been turned," Woods said. 
Woods has high hopes for the show, alongside placing at state.
"I hope Dracula takes people out of the world for a little bit. It's not an uplifting show, but I hope it's a distraction from everything people are going through," Woods said.  
While audiences typically just see the actors, it takes a lot of behind the scenes work by others to make a show run. Stage manager Hannah Hughes knows this better than most, as she is in charge of all the different crews and set workers. 
"I love making bonds with everyone on the set because when you're just on the crew, it's hard to get the full picture of the show until you're running it. The hardest part of it though is working with criticism from actors and crew. I'm still at the level of my peers, and I have to be in charge so it's hard to critic people who are my age and might not take me seriously because I'm not a teacher," Hughes said. 
Sometimes the show doesn't always go as planned, and crew chief Jacob Guel has to come up with a quick solution.
"We have to be able to constantly improve on time and how well we work together, we all need to come together for perfect timing. I have to regulate who goes where and who does what and having to figure out on the spot what to do if something goes wrong. There is no room for panic so you just problem solve," Guel said.
Like they say in the theater, the show must go on.