Senior Summer: Tips for a carefree summer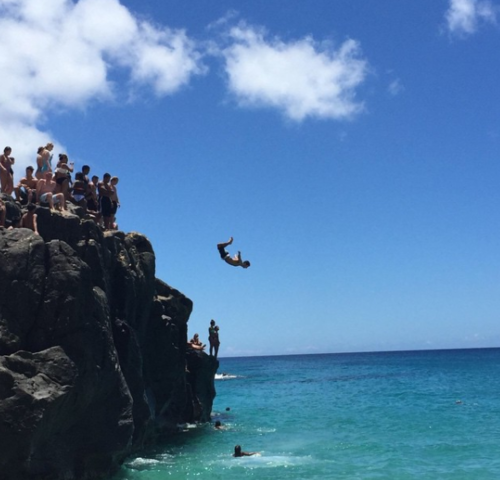 Summer: three months of no homework, no waking up early and no academic responsibilities (for the most part). It's a time for students to relax and have a break before the next school year. However for seniors it's the last summer before college and adulthood, so it's a good idea to go out with a bang. The following is just a slim list of projects to do to have a good last summer.
Meet up with friends: The most obvious activity is to hang out with friends but instead of just a normal meet-up, cherish the time with friends. Take photos, reminisce on the past four years, make each other laugh and try to stray away from drama. You may not get to see them for a while so make sure it's known you appreciate them.
Fun summer job: Although working during the summer can be a bust, getting a fun summer job is a great way to stay earning money and experience, even if it's only a few days a week. Working at the pool, selling ice-cream, a firework stand or even volunteering to walk dogs at an animal shelter are a few ideas.
Form a new hobby: With the new free time summer is the perfect time to develop new hobbies or enhance current ones. Examples include cooking, reading, sports, painting, tech work and so much more.
Build a safe circle: Now that graduation is over and you won't have to see the same people again it's a great time to grow away/drop from people who aren't good for you or maybe ones you've just outgrown. Of course, be mature and respectful about it, but doing so will help your self-esteem and outlook.
Stay active: Summer is the best time to get outside and be active. Going to the pool or beach, fishing, hiking, the zoo, biking and so much more are just a few ways to be outside and stay active.
Festivals: Whether it be a music festival, a fair or a celebratory festival, this is a super fun way to pass time and have fun. A lot can be learned and if you go with friends, it makes the whole experience even better.
Say your proper goodbyes: On the last days of summer get together with friends and family and have a proper send off. This can be done over brunch, a campfire or even on the phone. This one is the most important to concluding your last summer!