Tough Blow for Tigers: District One Act
The Fremont High School theatre department has faced defeat at the district one act competition after narrowly losing state runner-up by just two points last year.
One act is a competitive play performance put on by schools all around the state. Schools are divided into six classes which include classes A, B, C-1, C-2, D-1 and D-2.
Each class is then divided into separate districts. Each district competition determines which schools will represent their respective class at the state competition.
Last year, Fremont was top of the line, winning A-1 districts and going to state for the first time since 2004 with their show The Miracle Worker, which is the story of Helen Keller and her teacher Annie Sullivan.
This year, Fremont stuck to the drama with the show The Children's Hour, a 1930s story about two female teachers accused of being lovers by one of their students.
Their easy-to-follow set and strong storytelling were the main focus for the cast and crew.
Unfortunately, Fremont's show was met with schools with larger sets and flashier costumes, giving the other schools a leg up and an advantage.
With judge rankings of fourth, sixth and sixth, Fremont's final placement at districts was sixth out of nine, for a total of 169 points out of 180.
With only the champion and runner-up going to state, Fremont will not be following their own footsteps from last year and will not be attending the state competition.
"It was devastating," junior Josie Bell said. "It hurt because we all felt like it was our strongest performance yet and we ranked so low."
Attending the 2021 Class A state competition were Malcolm, Lincoln High, Kearney, Lincoln East, Norfolk and Gretna.
Winning with a perfect score and three first-place rankings was Gretna with Confessions of a Dirty Blonde.
Class A state runner-up was district A-1 champion Malcolm, with The Golden Cat with judge rankings of second, second and fourth.
About the Contributor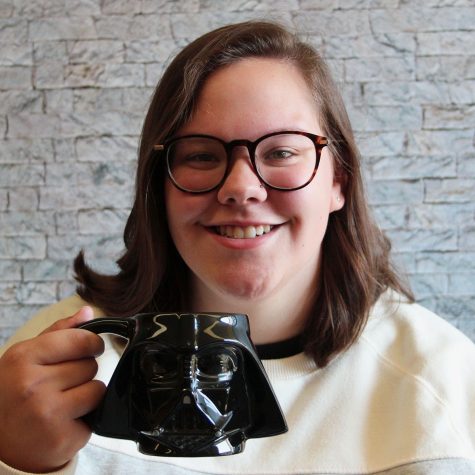 Shelby Tracy, Staff Member
Shelby Tracy is in her second year of journalism and her first year of the Tiger's Eye newspaper staff. She is a senior involved in many clubs and activities...