A lookback at State Thespian Festival 2022
Thespians across Nebraska joined together for this year's State Thespian Festival. State Thespian Festival, or STF, is an annual event hosted in Omaha, Nebraska for theater students across the state.
The three-day festival is held between the Holland Performing Arts Center and the DoubleTree Hotel in downtown Omaha with the help of the Omaha Performing Arts program.
Students have the opportunity to see other schools' shows and participate in multiple workshops with theater professionals. On the second day of the festival, there are three sessions of workshops with multiple workshops to choose from per session. 
One new event during this year's festival was the Broadway-themed escape room. Originally thought of by treasurer and FHS math teacher, Eric Kimberly, participants had to solve a number of Broadway-related puzzles to unlock (fake) Dear Evan Hansen tickets from a box. The escape rooms were immensely popular among the students and often had lines packed into the halls of the DoubleTree,
Students who attend can also choose to compete in the Thespian Excellence Awards or Thespys for short. There are different types of Thespys each student can do. Each Thespy is split into one of two categories: technical and performance.
Senior Kelley Lebahn earned two superior ratings for her technical Thespys in short film and playwriting. Lebahn also got to display her short film in front of hundreds of thespians in the final showcase. Lebahn was one of nine featured students in this year's showcase and the only representative of Fremont.
"I was really nervous at first, but when I got to rehearse with the other showcase performers I was honored to present with such talented people," Lebahn said.
Lebahn was one of two Fremont High School students who received a superior rating. Alongside Lebahn was sophomore Rachel Grenier who earned a superior in solo musical theatre.
Despite the thrill being over, thespians across the state are waiting excitedly to join together once again for the 2023 State Thespian Festival.
About the Contributor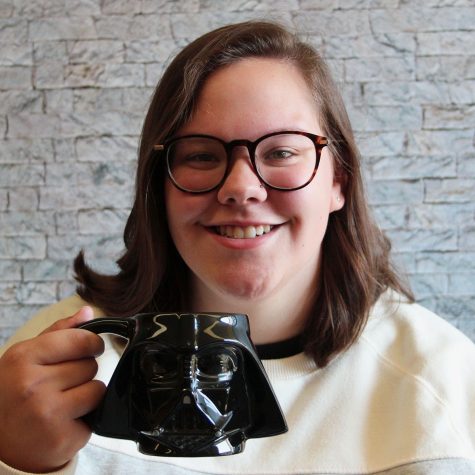 Shelby Tracy, Staff Member
Shelby Tracy is in her second year of journalism and her first year of the Tiger's Eye newspaper staff. She is a senior involved in many clubs and activities...