FHS and FMS student councils host annual canned food drive
The Fremont High School and Fremont Middle School student councils are collaborating to put on their annual canned food drive for the holiday season.
The FHS student council is excited to be able to work with the middle school, since they do not often work with them.
"They reached out to us with this wonderful idea, and we thought it was going to be great for us to participate in because we haven't collaborated a lot with the middle school," Ashley Ortmeier, FHS co-student council adviser, said. "It's good to get the community involved in as many ways as possible."
The drive will begin on December 6 and goes until December 10. Students are encouraged to bring items for donation. The dropoff location will be in the library.
"Anything canned food. If they would like to donate money as well then we will take the money and turn it into canned food," FHS co-student council adviser Aubrey Tate said.
The student councils want to give back to their community through the drive.
"It helps families in the area who are dealing with hard times or struggling to make ends meet for their immediate families and people who they take care of during the holidays," Ortmeier said. "It's a really tough time of the year for a lot of people just because the pandemic is still getting really hard. It's just tough for some people to feed their families so we are looking to help them and do what we can."
The FHS student council is encouraging students to donate money by voting for a teacher to wear a silly Christmas-themed costume. The voting will take place in the cafeteria at the old concession stand.
"There will be a community location so everyone can see what teachers have been voted for," Tate said. "It'll either be either in the lunchroom or near the front office, somewhere that is a pretty well-trafficked area."
The main goal is to give as many donations to people as possible.
"The goal for the drive is just to have people give what they can," Ortmeier said. "Anything is better than nothing, just to help out people who maybe don't have as much as we have for the holiday season."
About the Contributor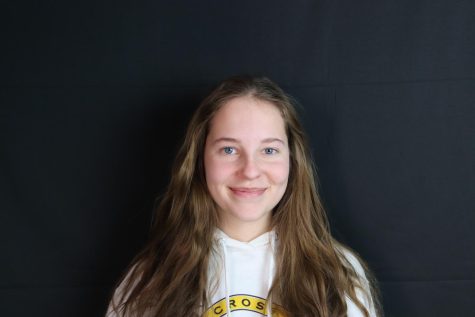 Heather Smith, Editor-in-Chief
Heather is a senior at Fremont High School. This is her second year on the staff of Tiger's Eye News, and she is so excited to be editor-in-chief! Heather...