TWICE finds the Formula of Love with new album release
On November 12th, South Korean girl group, TWICE released their third full-length album, Formula of Love. Their new record also features the group's first full English single, "The Feels", which is an upbeat, vibrant tune about how it feels to have a crush on someone. 
The album begins with its title track, "Scientist" which includes a bass-filled ultra-memorable chorus. The track itself doesn't quite give off the iconic vibe that most of their previous singles include, however the track has already won an award at the KBS Music Bank.
Moving on, "Moonlight" is another full English track from the album. This track includes notes of city pop and soft R&B. Compared to "The Feels", "Moonlight" has a much funkier feel to it, thanks to the ominous synths. The chorus of this track brings a level of freshness that makes it incredibly addicting to listeners. 
Skipping forward a little, the album welcomes "Last Waltz", which is a heavy-sounding pop song that still manages to carry a seemingly simple concept. This track sounds very dark, it's highly comparable to their song from early 2021, "Cry for Me".
The tenth track off of the album is "Cactus". This is a powerful heartfelt ballad written by TWICE's leader, Jihyo Park. Park explained in an interview by ELLE magazine that she wrote the song about her late pet cactus. The cactus, "Ang" died due to dehydration. She mentioned how the song was written through the pet cactus watching its owner leave each day without giving it any care. 
Finally the album ends with their first full English single, "The Feels". More recently, this song has become incredibly popular online. Fans on TikTok have turned the upbeat, hip hop choreography into a popular trend. This is definitely one of the most catchy songs off of the album.
Overall, Formula of Love was a highly experimental record for TWICE. TWICE has already earned a 3rd place spot on the Billboard 100 chart with their new record. However, while it's experimental compared to their other work, there isn't too much of a variety, just a lot of city pop and R&B, which is still worth listening to.
About the Contributor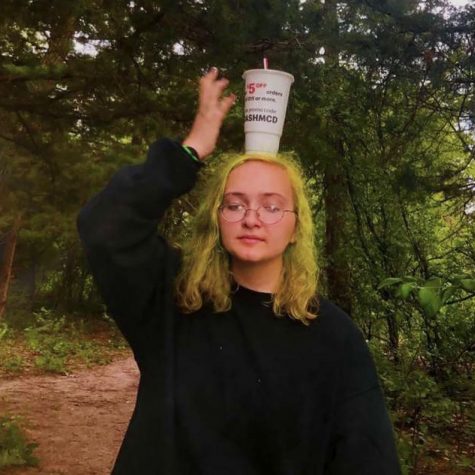 Megan Rayl, Webmaster
Megan Rayl is a senior and is the Webmaster for Tigers Eye News. She has been apart of the newspaper staff since her junior year. She loves writing and...