PinkPantheress's debut mixtape, to hell with it review
A new nostalgic, electric, 2000s inspired sound comes to life on rising artist PinkPantheress's new mixtape to hell with it. 
20 year old PinkPantheress (her real name is unknown, she keeps her personal life quite private) has blown up in a short amount of time, and it's not hard to see why.
She's been making music since she was fourteen, but published snippets of her music on the platform Tik Tok in 2020. It didn't take long for her to blow up on the app, and eventually she signed to Parlophone and Elektra Records. Singles including "Break it off", "Pain" and "Just for me" are some of her top hits. 
On October 15, 2021, she dropped her first mixtape (not album) "to hell with it." As expected, it did very well. 
The mixtape has a very nostalgic, low bassline, piano ballads, strings and of course, her magnetic voice that ties everything together. It's simple music, but very well written and very enjoyable. Her lyrics resonate with Gen Z and deal with emotional vulnerability, all while having a semi upbeat sound.
The album has many topics sung about, including the struggles of adolescence: "I called my dad, he told me, there's no room for me down at the house that we had when we were living as a three" "Passion"; Romance and past relationships: "Even when you broke my heart, now we're living worlds apart" "All my friends know"; and the topic of growing mature and being too old to not care, but too young to care: "It's not something I want, I'm not attracted to you, like I was, back at the start." "Attracted to you -single". 
Overall, PinkPantheress's career hasn't even peaked yet, and this mixtape is catapulting her career charting well when it was released. Even the Rolling Stones declared: "PinkPantheress is the Future, Her Debut Mixtape Proves it." 
Mixtape ranking:
Reason

All my friends know

Noticed I cried

Passion

I must apologize

Just for me

Pain

Break it off

Nineteen

Last valentines
About the Contributor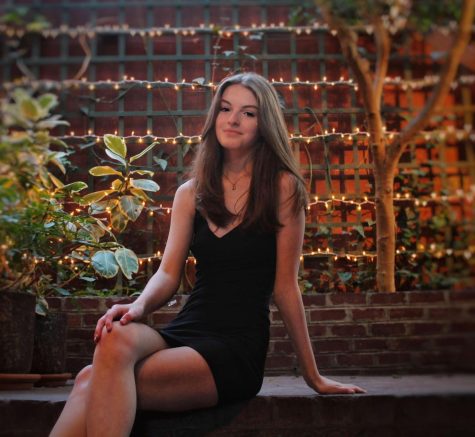 Courtney Roberts, Staff Member
Courtney Roberts is a senior at Fremont High School and this is her fourth year on The Tigers Eye. She likes reading, listening to music, writing, and...