Teamwork makes the dreamwork
Many sports teams at Fremont High School rely on managers to take stats, fill water bottles and help take care of the team. The volleyball and football teams were no different this season.
Senior Morgan Ondracek and junior Bailey Ingalls were the managers on the volleyball team and a part of the football team's managers.
"The best part to me is just being involved," Ingalls said. "Seeing the progress made throughout the season, building friendships, and growing relationships with the coaches. I've always loved sports, also just watching them too."
There are many different roles that the two girls take on. Many include setting up for games and practice, distributing water to players, taking stats and going to as many games as possible for each sport.
"For volleyball, the only real 'requirement' is knowledge of the game," Ingalls said. "During games,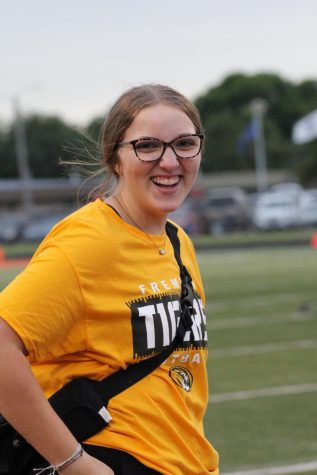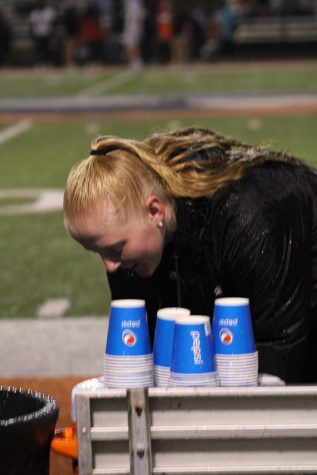 there are three people who take stats including me, so knowing volleyball is definitely something that is quite necessary. Another big thing is being available on weekends to be at games and tournaments."
Ingalls is newer to football than volleyball but still makes it a priority.
"For football, we have to know when to be ready and available on the field," Ingalls said. "The biggest requirement for us is having a little sports medicine knowledge. Student-athlete training is a little more than the textbook manager, which causes it to be a little harder."
Ingalls has been a manager for the past two years and Ondracek just started managing this year.
"It is nice having another manager who has done this before and we each have our own roles to help the team out," Ondracek said.
While managing the football and volleyball teams conflicts arose as to which event Ingalls and Ondracek were needed at when they overlapped.
"We have had to miss a football game because it interfered with a volleyball tournament that was on the same day," Ondracek said. "We also can not be at football practices because we have to be at volleyball practices, but can make it to most football games to help out there."