Chants and cheers: Softball support only gets louder
A chant erupts from the dug-out as the team hypes up the other team members on the diamond. The team spirit amongst The Fremont Tigers softball team is tangible in the air. The sound of players shouting their positive chants and cheers fills the field.
"From 1997 through 2000, they (the Girl's softball team) qualified for the state tournament all four years," Head softball coach Mike Schleicher said. "Since the last time we qualified for state was 2004, we have had district runner ups in the last five years. We've been close to getting to state recently. We've had some of our most successful seasons in these past five years."
Unfortunately, the team is mostly unnoticed, believes Senior Kylie Phillips, the short stop on the varsity team.
"I feel like softball and baseball don't get recognized as much, like when baseball did really well last season," Phillips said. "One kid actually asked me if we had a softball team."
Schleicher offered a few reasons why the team might not get as much recognition.
"We play off sight, so that creates challenges," Schleicher said. "We would love to have more student support out there, and more fans to come out. We're thinking of ideas to try to get more people out there. We know that the teachers and admins in the building are supportive of our players and a lot of them come to games."
Since softball doesn't get cheerleaders or as much of a roaring crowd that the other Fremont teams might, the players cheer each other on instead.
"Our enthusiasm keeps our team going and confident," said senior Sam Pruss. "It helps the coaches and the players all around. It mainly boosts our confidence and keeps our effort up during the game."
Pruss, Phillips, and head pitcher Ella Cooper believe that the energy the members of the team have helps the players on the field.
"When the dugout is loud, that energy transfers to the field," Cooper said. "Team spirit and support is huge in games, especially if you make an error, because you know your teammates have your back. If you trust each other, then that will allow you to win more games. I expect to have a successful season this year.
About the Contributor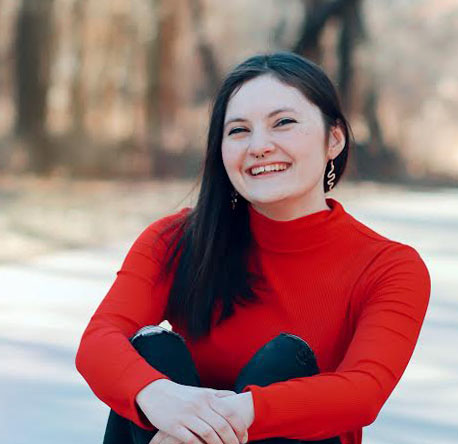 Rowan VanOsdel, Co-Editor, Graphic Design Editor
Senior Rowan Van Osdel is the Graphic Design Editor on the Rustler/Tiger's Eye. She has been on the staff since her sophomore year and looks forward...