Williams returns for his 18th season at Fremont
Ever since 1977, Fremont Tigers Basketball has been a part of Mark Williams life. Williams was a crucial part of the Tigers 1984 and 1985 teams, and he was the head coach of the Tigers in 2001, before his sudden retirement in 2018.
From 2019-2021, the Tigers won a total of seven games without Williams at the helm, and once the job was open again, Williams took the opportunity and ran with it.
Williams will begin his 18th season with the Tigers as their head coach, and his 25th overall, and for the Tigers, they are ready to prove everyone wrong.
Senior guard Drew Sellon, is one of the Tigers top returning defenders from a season ago, and is ready to play for Williams in his first year back.
"I think experience in Class A is a big thing," Sellon said. "He also knows so much about basketball and is someone who I really respect."
As the season is coming to a start, Sellon thinks the Tigers will be able to shock a lot of doubters this season, as they return five seniors with varsity experience, and some underclassmen who have played as well.
"I definitely have more confidence coming into this season," Sellon said. "I feel we have a better offense and will be way tougher on defense, and I think we're going to be a very dangerous team this upcoming season."
Even though Williams is back as the head coach for the Tigers, it wasn't always the plan all along, according to Williams, he was set on helping kids all across the Fremont district in the guidance department.
"You know, I made a choice a couple of years ago given the opportunity to help with technical education, and I thought it was a good move at the time," Williams said. "But when the opportunity presented itself, I jumped at it and was excited about getting the chance to come back and coach."
Along with Williams returning, the Tigers will be getting a unique opportunity this season.
From December 15th, to December 18th, the Tigers will be playing in a high school basketball tournament at Walt Disney World in Orlando Florida.
"It's really cool that we're going to be in Orlando at Disney World, I think it's an experience for these kids that maybe they wouldn't have had without this," Williams said.
As Williams returns to Fremont to tip of year 18, he brings back over 150 total wins, and a runner-up finish in the 2016 NSAA State Basketball Tournament.
Williams will hope to get back to his winning ways.
Winter sports practice starts on November 15th, with the Tigers first game of the season beginning on December 2nd in the Early Bird Classic at Lincoln Pius X high school against Lincoln Pius X.
About the Contributor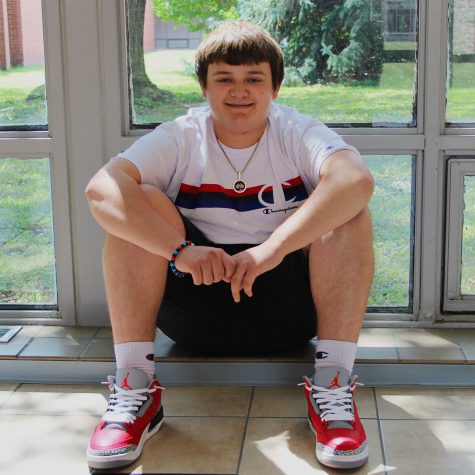 Jared Knollenberg, Sports Editor
Jared Knollenberg is in his third year on the staff and now serves as the Sports Editor. Jared spends his free time hanging out with friends and family,...