A junior with a plan: Lackey paves her own way to faith
When most students think of their senior year, they think about college applications and planning for the future. Yet, junior Mallory Lackey is sidestepping her senior year to graduate early, and she has a plan. 
"I will be going to Grand Canyon University in Arizona and studying theology [with an] emphasis in kids ministry," Lackey said.
For Lackey, her decision to graduate her junior year was an easy one. She wanted to begin learning about something she was more drawn to.
"I decided to graduate early because I never really liked high school and was ready to get to college and start studying something I am passionate about," Lackey said.
The lowered credit requirements and the support of her family factored into her final decision.
"There were many factors that influenced me to graduate early, one of them being I had the full amount of credits needed to graduate," Lackey said. "Another being that my family was super supportive of what I thought was best for me."
Lackey has also been working to save up money to pay for college.
"I do have college savings and some generous scholarships from the school I will be attending, but I plan to work, to pay whatever isn't covered."
While Lackey is nervous to be graduating, she is ready for the road ahead of her.
"I am so so so excited! I am so ready to be done with high school. I am a little nervous. Change is always a little scary, but I am confident that everything will work out okay," Lackey said. "I feel very prepared. I have had wonderful help from Ms. Kroenke [guidance counselor] and my family. They have supported me and helped me to feel very prepared."
Her advice to juniors who are considering graduating a year early is to think about all of the factors going into the decision. 
"My biggest advice is if you want to graduate early, do it," Lackey said. "Weigh all your pros and cons, and if you feel that it's best for you, go for it, and work at it until you achieve it."
About the Writer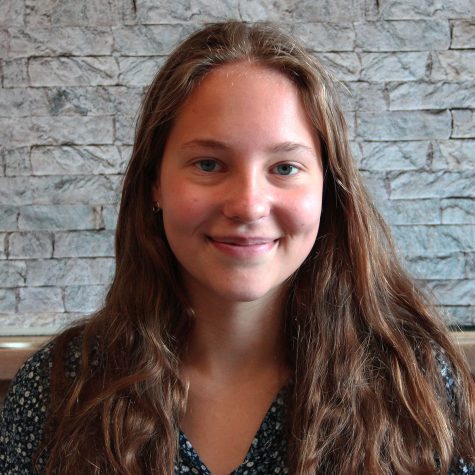 Heather Smith, Editor-in-Chief
Heather is a senior at Fremont High School. This is her second year on the staff of Tiger's Eye News, and she is so excited to be editor-in-chief! Heather...