Society's Interest in True Crime
In modern media there tends to be an interest for true crime stories. These kinds of stories can be found in multiple different forms, but are most prominent in television and movies. 
I don't think that the true crime genre as a whole is uninteresting or bad, but I feel that it is very over-saturated in today's pop culture. The visuals that TV shows or movies provide along with the stories can be very sickening, and I have never really understood the obsession with it.
I think that a massive viewership of true crime content, specifically in movies and TV, desensitizes people to violent situations or current events. When people see graphic recreations of violent acts, it can somewhat become "normal" for them to see. This could be an argument that could go beyond just true crime as well, really any media that displays excessive violence.
I do not think that the shows are influencing people to commit violent crimes. However, I do believe that they have the potential to be taken in a much less serious way when people become over exposed to them on screen.  For example, watching a series such as "Dahmer" on Netflix, as well as other true crime based TV shows or movies could make the violence seem like second nature to a viewer who is used to seeing an excessive amount of graphic events.
I have also noticed that some shows and movies in the true crime genre twist the events, as they have to recreate it for television. Sometimes this involves making the events seem more or less graphic depending on what the creators of a certain media form may want. Even if the makers of a true crime show were to do thorough research on the events they are re-telling, I find myself questioning the accuracy of the event playing out on screen. It would be impossible to tell a murder story exactly how it went in real life, but they can also be dramatized or drawn out to make a series longer or a movie more interesting.
While I do find many true crime TV shows to be very sickening and disturbing, there are aspects of it that can be very interesting as well. The interesting part about true crime for me lies mainly in exploring the court cases or interviews with people related to a specific criminal act.
Compiled interviews and court cases being explored provides a better likeliness for the truth to be told about a certain event. True crime media that displays facts or people's perspectives in a very upfront way provides less chances for script or storyboard writers to twist the story in any way. I think it's very important to display the truth in any media that retells or explores true crime.
About the Writer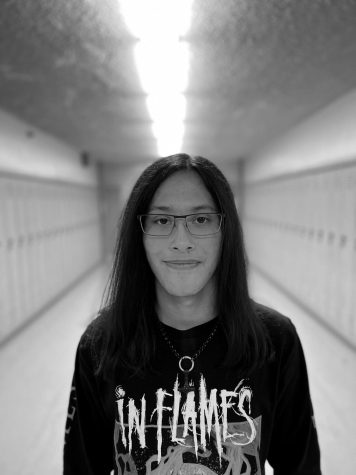 Diego Diaz, Staff Writer
Diego is a senior at Fremont High School. After taking an introduction to journalism class, he joined the newspaper staff at the beginning of the second...