Librarian on the lookout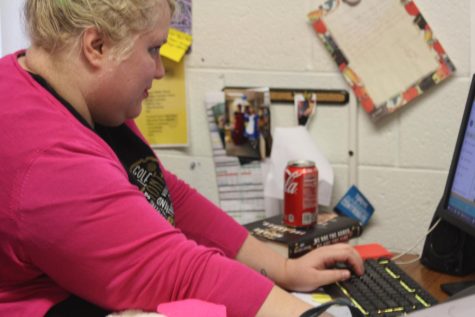 Fremont High School librarian Dana Fontaine scores immediate success on the efforts to expand the inclusivity of the school library. 
Inclusivity in the library is being achieved through the purchasing of books written in languages other than English, with Spanish as the focus. 
"When I started here we had one tiny half of the bookshelf with Spanish books in it with Spanish language books that kids who speak Spanish don't learn, and that's all they had to choose from to read," Fontaine said. "And so over the years that I've been here, I've been here for probably five or six years. I've expanded that to a whole bookshelf, and so I just want to constantly build that collection and build that community."
Fontaine has been pursuing the project of achieving inclusivity through the content in the library for several years now. 
"I've been here for probably five years, so I've been working on developing that collection a little bit more," Fontaine said. 
However, she really started to kick the collection into gear in the most recent years. 
"Within the past three years, because I've kind of encouraged classes to bring their student's ELL students in," Fontaine said. "And a lot of them were checking out the same book all the time, because there really wasn't a lot of variety. I really wanted to get variety and stuff that they are interested in."
Fontaine put the project idea out online and almost immediately began receiving funding for it.
"I got it (funding) overnight," Fontaine said. "If somebody was matching our donation, and we got our donation, our whole project funded pretty much overnight and it was anonymous. So I'm not sure who did it, but I'm really thankful. I'm so grateful that that happened. So I guess I was super surprised."
While this project is aimed at benefitting students who speak Spanish as their primary language, some English-speaking students can get good reading experience in Spanish from the books as well. 
"This project can benefit Spanish speaking students but also any students who are taking a foreign language like Spanish," Fontaine said. "They can come in and practice their Spanish with popular books, in fact, that we try to have a one to one thing where if we have the English speaking English language book, we have the matching Spanish language book as well." 
But the project isn't stopping there. Fontaine plans to keep the vision for inclusivity going. 
"The plan is to keep adding to it," Fontaine said. "In fact, I plan to do a graphic novel section of Spanish-speaking books, and I also plan to do a picture book section. So because you know, we have all levels of students and so I really want a student to come into the library and find their level immediately."
About the Contributor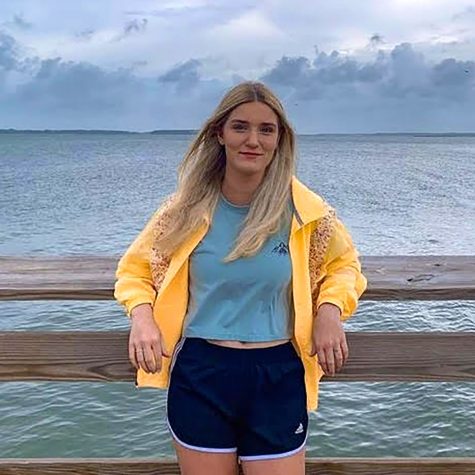 Ainsley Goebel, Business Manager
Ainsley Goebel is a senior on the FHS Rustler and yearbook staff. She is the business manager for both Rustler and Yearbook. She loves storm-chasing and...